Answer Files
A HotDocs 'answer file' is an XML-based file with an .anx extension. These files contain all data pertaining to a given corporation which has been entered into SpeedMatters™ for Corporate Law through various interview screens. This type of file is favourable because the information for a client only needs to be entered once and the file can be easily saved and re-opened for later use.


The first step in working with any corporation, is to open a new answer file for that corporation.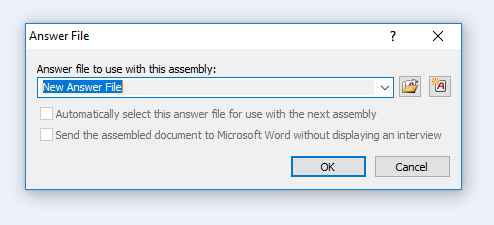 New answer files can also be opened by clicking the "New Answers" button on the menu bar, by selecting the "New Answers" command from the File Menu (File → New Answers) or by selecting "Control+N" keys.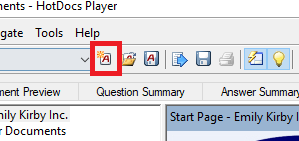 SAVE YOUR ANSWER FILES REGULARLY!

BACKUP YOUR ANSWER FILES REGULARLY!




You may also wish to take note of the last date your answer file was saved


---
---