System Settings
You must use the System Settings when (1) you first use SpeedMatters, to accept the license agreement and provide basic information about your office, as well as (2) each time you want to set up a new corporation.
System Settings can be run in either of 2 ways: (1) double-click "System Settings" from the Library shown in the tree-view on the left side of your display OR (2) highlight "System Settings" and then click the "Assemble" button on the Command Bar.

On the first tab, you must accept the terms of the SpeedMatters™ for Corporate Law license agreement. In order to do so, click the box beside the words "I have read and accepted the License Agreement for SpeedMatters Corporate" and type your name in the blank provided.

On the next tab, Enter information about the licensed system user(s) of theSpeedMatters™ for Corporate Law. Complete all fields. The System Users are names you will be able to use for administrative purposes.

On the next tab, you will enter the names of all of the corporations you wish to manage. This is your master list.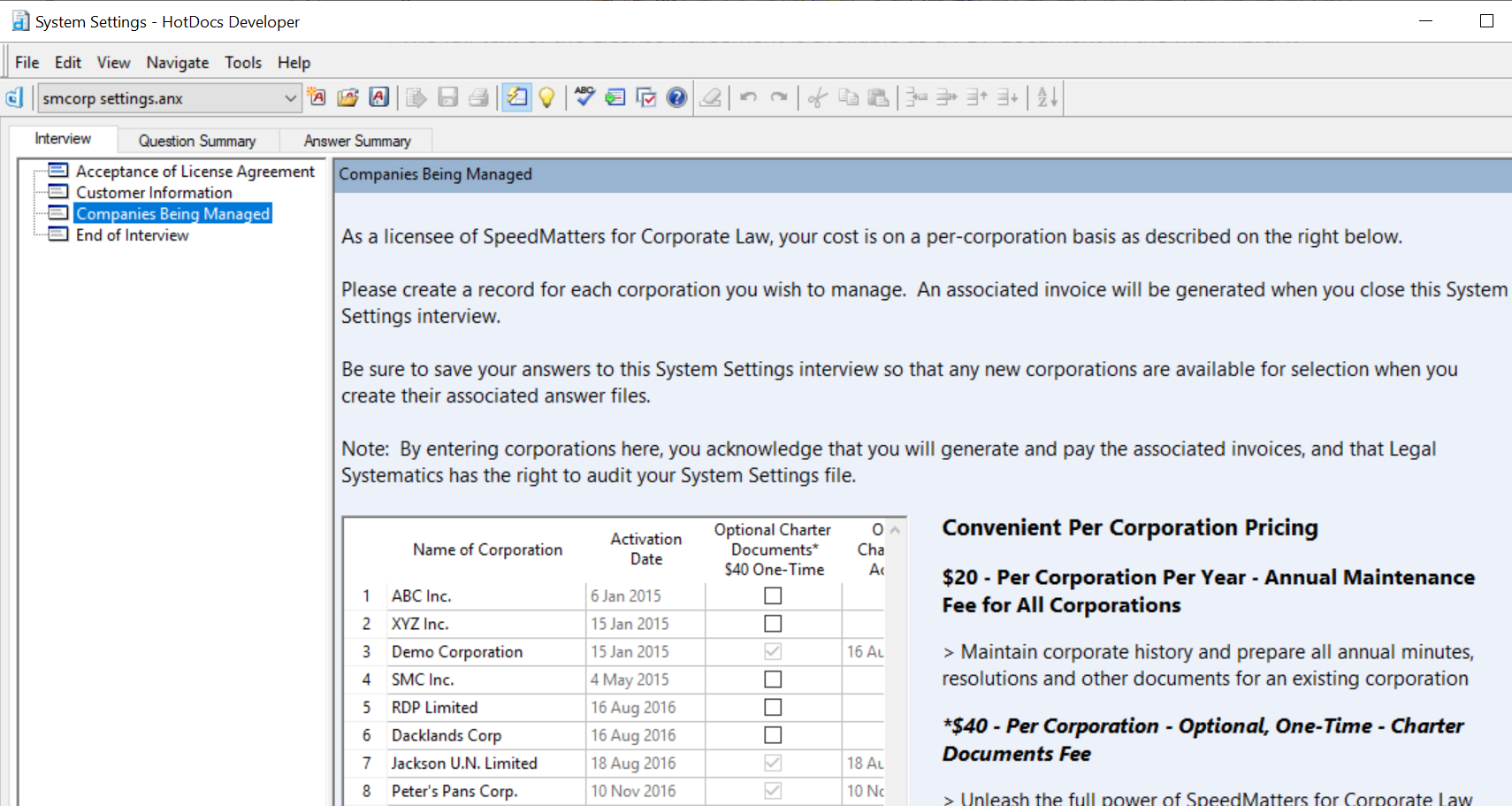 Click "Next" to continue. When the next screen appears, click 'Finish' in the bottom right corner of the screen.
---
---